<!BODY BGCOLOR="#FFFFFF" text="#990000" link="#000099" vlink="#336699">

HEY VERN ... ! <!/CENTER><!CENTER>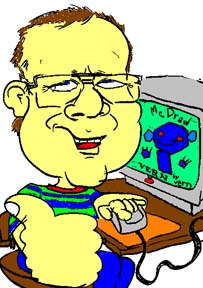 HELP ME! FIND MY "OLD!!" ASA & RRU BUDDIES!!
Use these resources to help you find your long lost
army buddies from the Agency.
Try Internet Directory Services, such as: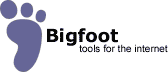 or
or

download WEBFERRET and PHONEFERET they work GREAT!
also try www.theultimates.com
Phone Book CD-Roms let you scan many multiple listings at once ... better than a net search
Check with your local VA office.
Do you have their RA number on old orders? How about their SSN?
If they have ever filed a VA benefit claim or benefit,
they SHOULD be on file. They will FORWARD a letter for you
but it is up to the veteran to choose to respond to you.
If you have a SSN you can try a Social Security Tracer on-line
There are a number of them on-line on the internet.
I don't endorse any particular one.
but ... www.acc-u-data.com worked for ME! and has worked for others!
(and is the cheapest one I've found) $16.50 and one day turnaround
Post a notice on this "ARMY VETS LOST & FOUND" page:
US ARMY "LOST & FOUND"
Another Worldwide Locator page is located on:
vets.com
Check My ASA WEB LINKS page
ASA WEB LINKS
New ASA "Site Specific" pages are going up with unit rosters ...
Try a Private Investigator - (an ASA VET of course!)
William (Bill) Haag, P.I.
Many, vets have "RETURNED HOME" and are living within
40 miles of the general area from which they enlisted.
This also helps eliminate multiple listings of same named vets
and you can narrow your calling search.
USE THE CHART BELOW TO HELP FIND THE
ENLISTMENT AREA OF VETS YOU ARE SEEKING
How to read RA numbers - Signifigance of first 2 digits -
RA "00" xxx xxx
RA - 10 - Hawaii, Panama, Puerto Rico
11 - Connecticut, Maine, Massachusettes, New Hampshire, Rhode Island, Vermont
12 - Delaware, New Jersey, New York
13 - Maryland, Pennsylvania, Virginia
14 - Alabama, Florida, Georgia, North Carolina, South Carolina, Tennessee, Mississippi
15 - Indiana, Kentucky, Ohio, West Virginia
16 - Illinois, Michigan, Wisconsin
17 - Colorado, Iowa, Kansas, Minnesota, Missouri, Nebraska, North Dakota, South Dakota, Wyoming
18 - Arkansas, Louisiana, New Mexico, Oklahoma, Texas
19 - Alaska, Arizona, California, Idaho, Montana, Nevada, Oregon, Utah, Washington
---
This is only a guide - exceptions to the "Rule" may exist
SOCIAL SECURITY Prefixes - Signifigance of FIRST 3 DIGITS (000-xx-xxx)
001-003 New Hampshire, 004-007 Maine, 008-009 Vermont, 010-034 Massachusetts
035-039 Rhode Island, 040-049 Connecticut, 050-134 New York, 135-158 New Jersey
159-211 Pennsylvania, 212-220 Maryland, 221-222 Delaware, 223-231 Virginia
232-236 West Virginia, 232, 237-246 North Carolina, 247-251 South Carolina
252-260 Georgia, 261-267 Florida, 268-302 Ohio, 307-317 Indiana, 318-361 Illinois
362-386 Michigan, 387-399 Wisconsin, 400-407 Kentucky, 408-415 Tennessee
416-424 Alabama, 425-428, 587 Mississippi, 429-432 Arkansas, 433-439 Louisiana
440-448 Oklahoma, 449-467, 627-645 Texas, 468-477 Minnesota, 478-485 Iowa
486-500 Missouri, 501-502 North Dakota, 503-504 South Dakota, 505-508 Nebraska
509-515 Kansas, 516-517 Montana, 518-519 Idaho, 520 Wyoming, 521-524 Colorado
525,585 New Mexico, 526-529 Arizona, 528-529 Utah, 530 Nevada, 531-539 Washington
540-544 Oregon, 545-573 California, 574 Alaska, 575-576 Hawaii, 577-579 Dist. of Columbia
580 Virgin Islands, 580-584 Puerto Rico, 586 Guam-Samoa-Philippines
I DO NOT publish the SSN's in the ASA DB URL.
However, I MAY have the SSN for some of the vets gleaned off old orders.
Ask me for particular vets you are looking for.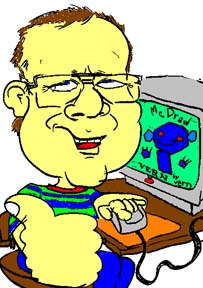 heyvern@asalives.com