OBSOLETE FORM please navigate to: www.asalives.com THANKS!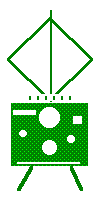 BL ANK

ASALIVES.COM - the ASA WORLDWIDE
DATABASE INPUT FORM
Maintained by Vern Greunke - (05D)
Register yourself in the ASA Database & I will eMail you
the URL & Password scheme for the ASA Searchable On-Line Database
If You Are ALREADY REGISTERED... CLICK HERE
---
If by some chance your input form data should "BOUNCE BACK" please re-register at this url:
http://members.tripod.com/~vgreunke/bravform2.html
THANKS!!
---
Any information you DO NOT WANT RELEASED type "N/A" in its place)
(note: I USUALLY respond and acknowlege ALL input data within 24 hours.