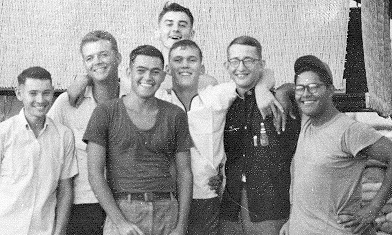 Cu Chi Friends
Left to Right: Reg. Roberts, Bob Beauch, Billy Ray Hocutt, Sam Butynski,
Harry Smith, Jack Jones, and Al Dominquez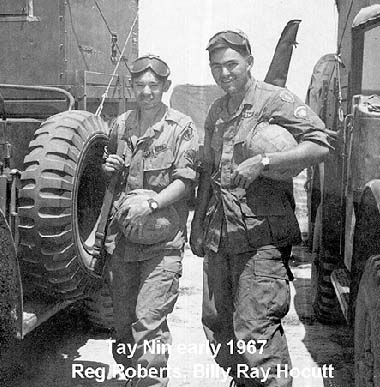 "Buds" at Tay Nihn
Left to Right: Reg Roberts and Billy Ray Hocutt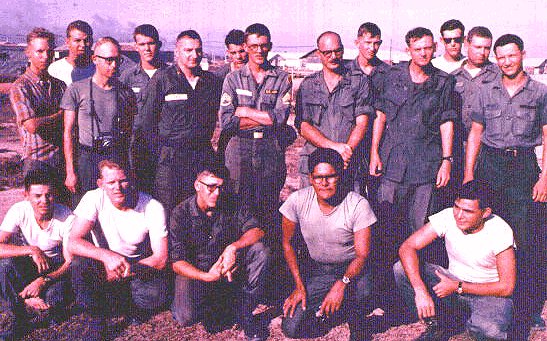 Sig Maintainance Crew
Names to come from Reg Roberts - Photo by Ron Wolfe Some names from Buck Buchanan: Bob Beauch, Harry Smith, Levi Joy (OIC), Joe Adams, Bruce Dunlap, Doug Marshall, John Watje and Alfredo Dominguez. I'd venture a guess that this photo is from Jun-Aug, 1967 or thereabouts.
I guess if you were there ... you know who they are & if you weren't there ... then you probably don't know 'em anway!



Vern Greunke - Webmaster
vgreunke@bigfoot.com
P.O. Box 124
Cedar Bluffs, NE 68015-0124
UNITED STATES OF AMERICA
---
---
---

These 372RRC Pictures Have Been Viewed
times.